Grand Guardian's Supreme Session 2017 Report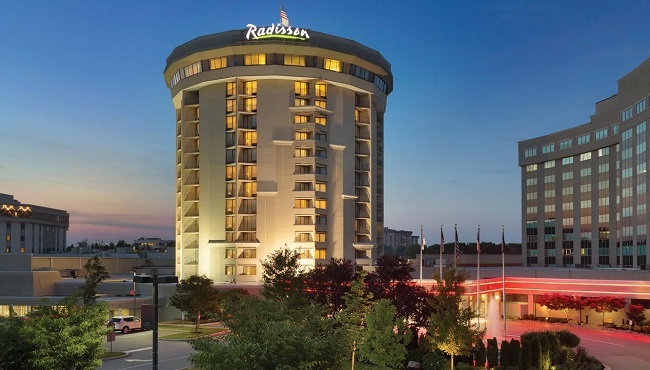 Grand Guardian Report
Supreme Session 2017
King of Prussia, PA
I left for Supreme Session on Saturday, July 29, 2017 and arrived at Radisson Hotel around 3:30 p.m. I registered on Sunday and was pleasantly surprised to see at the registration desk a picture of Nelda Kaeser. Her spirit was at the Credentials table along with David Lake, a PAGG of Maryland. It made my heart happy.
Checked in with SAC 2018 and helped them set up for sales.
Monday was Performing Arts and we had several girls compete. That evening was the Performing Arts Gala and awards. Abby Teska was showcased and she did an amazing job.
Tuesday was filled with ritual competitions and rehearsals. Then was the Annual HIKE Dance and the theme was Super Heroes so Erin came up with an amazing idea to make tutu's to wear at the dance. We were the hit of the evening and we danced all night. So proud to be a Missourian tonight. Found out HIKE made $183,457.00.
Wednesday was an early morning, I had breakfast with the other Grand Guardians and Shelly and Ralph. We talked about what was going on in each Jurisdiction. I learned so much from these meals and conversations. This was the first day of business meetings and I was so very proud to say that I was from Missouri as I was introduced as Grand Guardian. The Supreme Guardian Pat Pelham and Associate Supreme Guardian Tim gave wonderful remarks from their year along with reports from the Finance and Jurisprudence committees. There was a special presentation to Susan Goolsby, Executive Manager, for her 40 years with JDI.
We started deliberations on proposed Amendments. Up first was an amendment to reduce the time between Ritual updates to 20 years. This would had have us updating the Ritual in 2021 as the previous update was in 2011. This motion failed. Amendments to change the Scholarship Committee from standing to select passed, as did a motion to allow non –SGC members to be on the promotion committee.
Deliberations of Amendments:
Adopted Amendments
2, 3, 5, 7, 11, 12, 13, 16, 17a and 17b as amended, 18, 20 as amended by the maker), 24 (as amended), 25, 26, 27, 28, 29 and 31 (as amended)
Amendments 4, 6, 21 and 22 adopted as housekeeping
Defeated Amendments: 1, 14 and 19
Withdrawn Amendments 8, 9, 10, 15, 23 and 30
Here is the link to amendments: Jobsdaughtersinternational.org/proposed amendments/
Unfortunately, Missouri was included with 80% of our bethels under reorganization, by far the highest average anywhere. While upsetting we did go through a very tumultuous year and I believe we are on the right track. (moved this from below to be with info on the SGC meeting instead of between awards and Formal Opening)
Awards:
Supreme Team – 2nd Place
Brittany Hall – 2nd Place, Senior B Division – Story of Job
Miranda Ditto – 1st Place 1st Messenger, 3rd Place Sign Language, 1st Place Scrapbook, 1st Place Combined Art
Amanda Aiken – 1st Place 1st Messenger, 1st Place Home Décor, 1st Place Cross Stitch, 1st Place Ceramic, 1st Place Woodworking, 1st Place Photography
Abby Teska – 2nd Place 2nd Messenger, 2nd Place Vocal Performance
Michaela Davis – 3rd Place 4th Messenger, 2nd Place Combined Media
Patsy Neiswander – Received Supreme Scholarship
Meckenzie Yeager – Top 11 Finish, MIJD Competition
Wednesday evening was Formal Opening and Supreme Guardian Pat and Associate Supreme Guardian Tim did a very nice job and made the evening very enjoyable. Formal Opening had introduction of distinguished guests, and bible and flag ceremonies. Scholarship awards were presented with our very own Patsy Nieswander receiving a Scholarship. Several Missouri girls were recognized for the HIKE contributions and our very own Mikayla Davis was 1 of 2 girls who raised $5,000.00 for HIKE in the last year. After Formal Opening we had our Annual Pizza Party to wish Ms. Meckenzie Yeager good luck on the Miss International Pageant , she also received a few gifts from myself and Erin Howard, GBHQ. We also honored our Supreme Ritual Team with a small token from myself and Jody Kalal, AGG.
Thursday was Supreme Bethel Meeting and the Supreme Bethel Honored Queen did a great job presiding in the East. The New Supreme Bethel Honored Queen Aimee Bright.
MIJD Taila Gouge gave remarks by singing her song that she wrote for JDI.
Hannah Gerow, Oklahoma is the new Miss International.
Results from SGC Elections:
Supreme Guardian…………………………………………………… Shelly Cole, Utah
Associate Supreme Guardian………………………….. Ralph Schmidt, Missouri
Vice Supreme Guardian………………………………… Pam Henderson, Kansas
Associate Supreme Guardian…………………………… David Kirk, Queensland
Supreme Guide……………………………………………… Linda Luttrell, Oklahoma
Supreme Inner Guard……………………………………………….. Tom Selby, Ohio
Supreme Marshal…………………………………………….. Valerie Koogle, Virginia
Supreme Outer Guard…………………………………………………………….. Vacant
Trustee (3 year term)………………………………………….. John Coulter, Oregon
Trustee (3 year term)…………………………………….. Grayson Koogle, Virginia
Trustee (1 year term)……………………………………………………. Patty Reardon
HIKE was started in 1985 and has raised $5,375,220.00 and given more than 5,200 children the gift of hearing. This year alone HIKE has raised $183,457.00 and awarded 68 grants.
Sincerely,
Linda D. Hendershot, PHQ
Grand Guardian of Missouri
To download a pdf of this report, Click Here